NATIONAL BESTSELLING AUTHOR OF FUN, FASHIONABLE MYSTERIES. WEEKLY DIVA. WORK IN PROGRESS.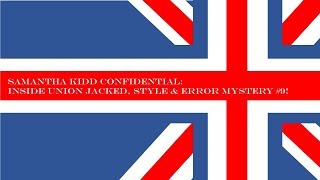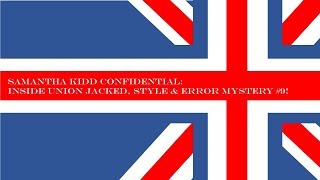 Union Jacked Video Series!
Find out more about UNION JACKED here (plus get a sneak peek at chapter one!) #samanthakidd #2019 #unionjacked #shoescluesclothes #video
Lorelai Gilmore Doing WILD
A few weeks ago, a conversation exploded in a Gilmore Girls Fan Group on Facebook. It started by someone posting how much they hated the recent Netflix revival of the show along with a list of things they felt never would have happened. I'm a Gilmore Girls fan. I came late to the party but have been through the entire seven seasons twice in less than a year, so I have that shiny new enthusiasm for the series that happens to us all when we discover something new. Which explain
It's PEARLS GONE WILD Release Day!
Pearls Gone Wild started out as book 3 in the series, but for several reasons, I published the books out of order. When it came time to revisit this one, the story required such an overhaul that I basically wrote a whole new book. Characters remained, as did the setting of the Ribbon Designer Outlets, but by now Samantha has a job (hoo-ray!), Cat's about to have a baby, and because it's Christmas, Eddie is knee-deep in decorations for Tradava and can't pull himself away to he