Me (in a nutshell): I am a textbook Capricorn, I write mysteries, and I love clothes. I launched my own detective agency at ten years old and have maintained a passion for shoes, clues, and clothes ever since.
Me (the whole bag of nuts): I'm the daughter of a seamstress and a scientist, so naturally I like fashion, fabric, and figuring things out (though at times it feels like I'm the love child of Edith Head and Spock). In my job as buyer for one of the most famous luxury goods retailers, I was lucky enough to travel the world for runway shows, shoe markets, and lingerie fairs.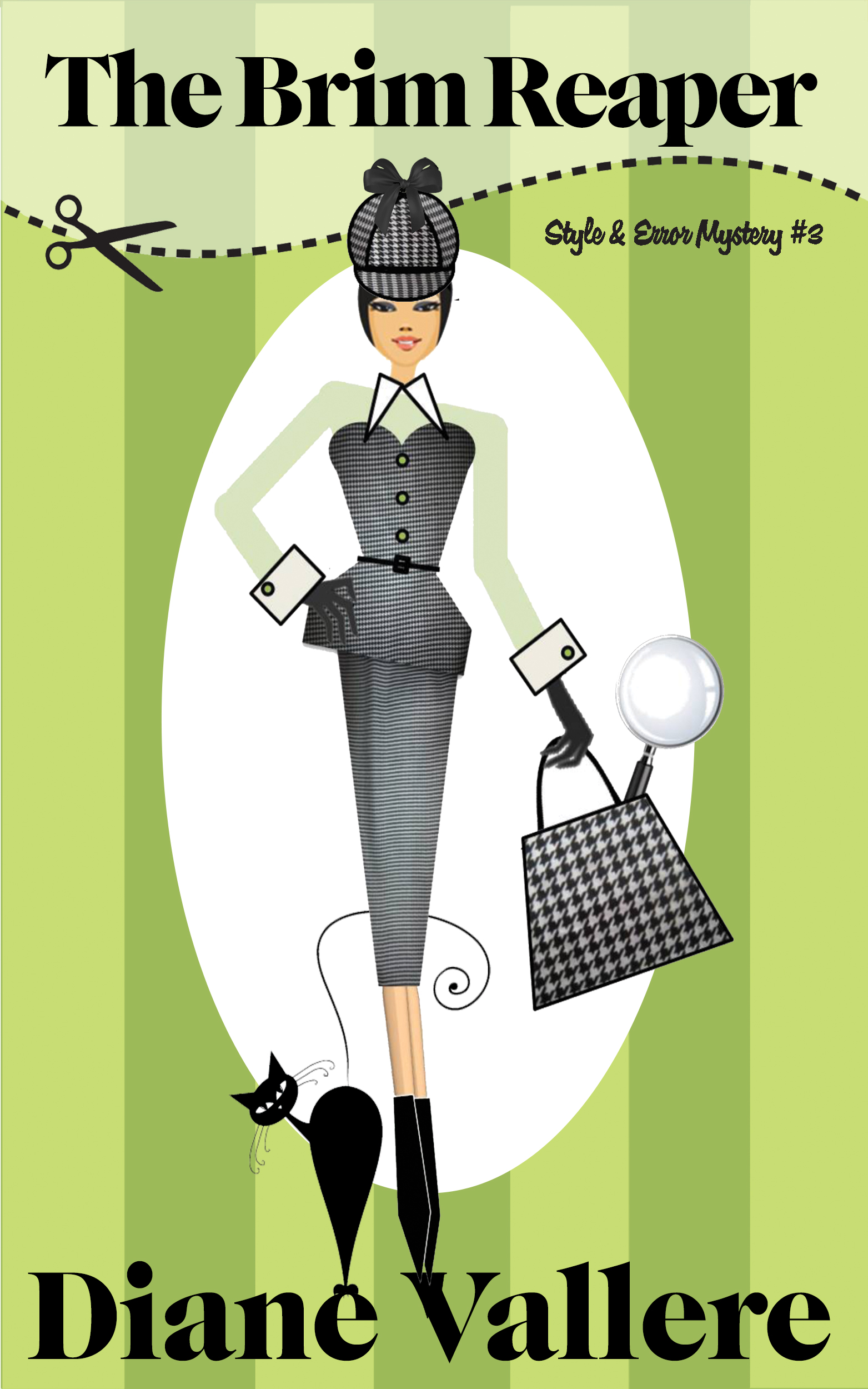 I'm a Pennsylvanian at heart, but currently live in Southern California. I have two current series: the Style & Error Mysteries and the Mad for Mod Mysteries (recently acquired by Henery Press). I'm also working on the Material Witness Mystery Series, set in a fabric shop, for Berkley Prime Crime. ("When Polyester Monroe inherited her family's fabric store she expected to find dusty yards of velvet and lace. What she didn't expect was a dead body.") The first book, SUEDE TO REST, debuts in November 2014.

I am represented by agent Jessica Faust of Bookends Literary Agency, and am an active member of Sisters in Crime (national), the SinC Guppies, and will be serving as President of the Los Angeles chapter of Sisters in Crime for the 2014-2015 term.
Me (The nuttiest parts): I fully expect that, in the future, we'll all be wearing Moon Boots (in fact I'm looking forward to it!). I think Benihana is the happiest place on earth, and believe that the right pair of shoes can change your life.